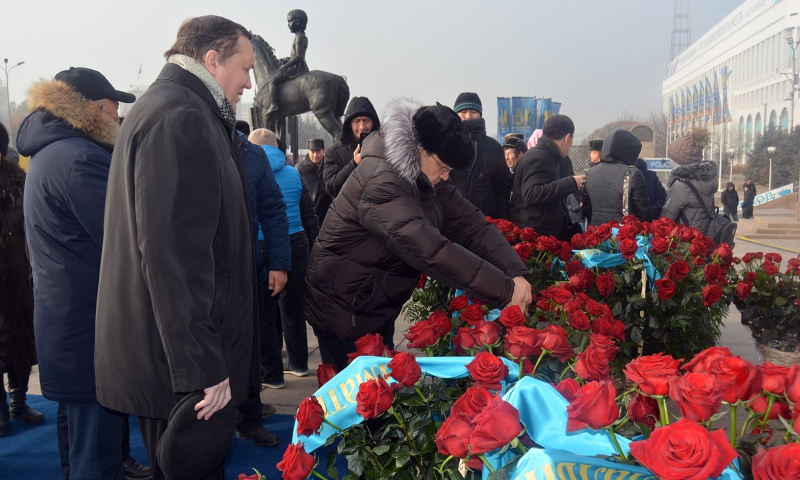 Today, people of Kazakhstan celebrate the country's main national holiday - Independence Day. That is why, the citizens of Almaty, government officials and other activists laid flowers to the monument of Independence and read a prayer in memory of the victims of December events of 1986 in Almaty.
On December 16, 1991, the Supreme Council of Kazakhstan adopted the Law 'On Independence and State Sovereignty of the Republic'. Since 2011, in the day, Kazakhstani people remember commemoration in memory of the victims of the December events of 1986 and the events in Zhanaozen in December 2011 and hold a minute of silence.
Recall, the exact number of repressed December events of 1986 participants remains still unknown. Although, Kazakhstan became an independent country, the December events have not taken any political status.
On December 16, 2011 in the city of Zhanaozen, Mangistau region, the strike was between the police and oil workers. According to official data, 17 people were killed, more than 100 people were injured.