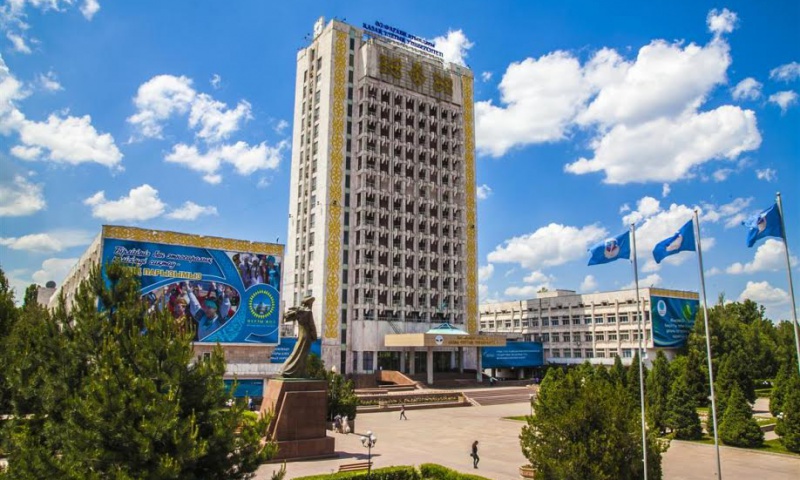 Photo: kaznu.kz
Only one university from Kazakhstan, Al-Farabi Kazakh National University took 448 place out of 761 universities from science in the humanities with 36,471 points, announces Round University Ranking is a ranking of leading world universities.
The RUR 2017 rating includes universities from 72 countries by 20 indicators grouped into four key areas of university activity: Teaching, Research, International Diversity, and Financial Sustainability.
On medical sciences, KazNU named al-Farabi took 411 place, gaining 31,099 points. On natural sciences, KazNU took 563 place, gaining 24,926 points. On biological sciences, KazNU took 514th place with 32,139 points.  From social sciences also  found KazNU with 34,807 points, taking 501 places.
However, there is no one Universities of Kazakhstan entered in the section 'Technical Sciences'.