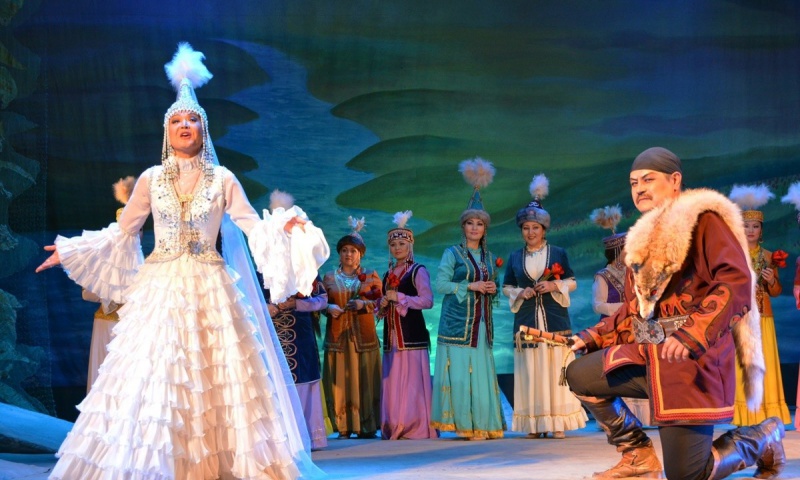 Photo: Давай Сходим!
Artists of Kazakhstan will make a tour to Europe, the Ministry of Culture and Sports of the Republic of Kazakhstan reports. The tour of Europe will end on 3-14 December, starting from Berlin to Russia.
'In December 2017,  the state concert organization 'Kazakh concert' with the artists of the theatre Astana Musical and the Republican German Academic Drama Theater called  'Theater of the Great Steppe' plan to carry out a big tour around European cities', reported the press service.
The route of the tour will include the cultural capital cities of Europe such as Berlin, Paris, Vienna, Brussels and Moscow. The tour will be held within the framework of the large-scale cultural project 'The culture of Modern Kazakhstan in the global world'. Also, Astana Musical theatre will represent ethnic-folklore musical "Kyz-Zhibek". The German theatre will present an innovative version of Mukhtar Auezov's classic work 'Karagoz' to the European audience in the German language.
The tour 'the Great Steppe Theater' will promote a dialogue of cultures in Europe. The theatre of Astana Musical and the Republican German Academic Theater will present art of Kazakhstan in a modern format and integrate itself into the world theatrical process',  mentioned the Vice Minister of Culture and Sports of Kazakhstan Aktoty Rayymkulova.