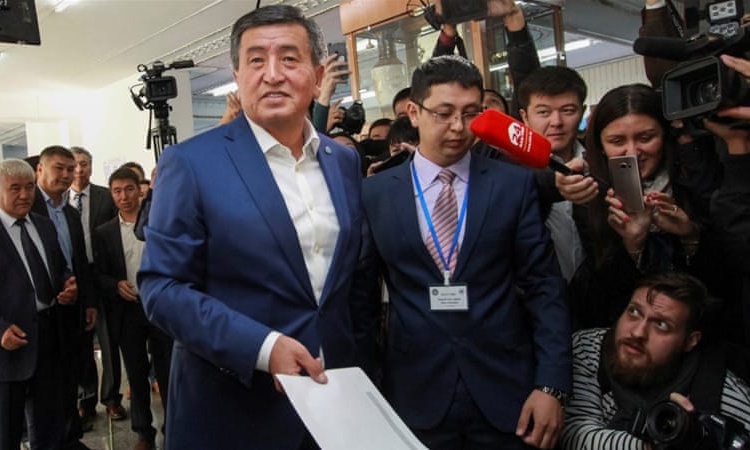 Photo: Al Jazeera
Inauguration of new President of Kyrgyzstan costs 8.4 million soms and 450 guests have been invited,  the Information Policy Department of the President's Office of Kyrgyzstan reports.
The solemn ceremony of new President of the Kyrgyz Republic Sooronbai Jeenbekov will be held on November 24, 2017, in the reception house "Ensay" of the state residence Ala-Archa.
In the inauguration ceremony elected President Sooronbai Jeenbekov will take the oath to the people of Kyrgyzstan. After bringing of the oath, the identity card,  the breastplate, standard of the President of the Republic of Kyrgyzstan are handed. Therefore, three shots artillery salvo will be fired into the air in Bishkek.
Then, new President Sooronbai Jeenbekov and outgoing President Almazbek Atambayev will go to the office of the Kyrgyz Parliament, where the guard of honour and the commander of the National Guard of the Kyrgyz Republic will provide a report to the new President of the country — the Commander-in-chief. After this ceremony, they will go to the office of the head of state.
Many mass media will broadcast a live stream of the inauguration on their YouTube channels and TV channels.