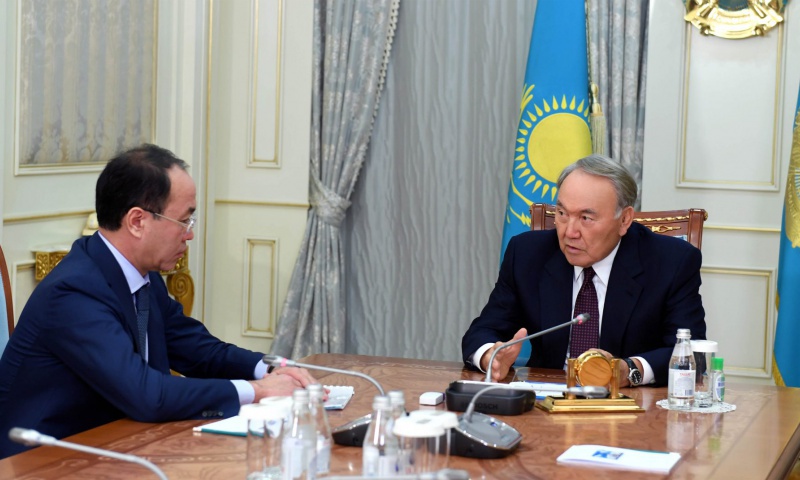 Photo: Akorda.kz
On November 20, 2017, President of the Republic of Kazakhstan Nursultan Nazarbayev receives Chairman of Civil Service Affairs and Anti-Corruption Agency Kairat Kozhamzharov.
At the meeting, Kairat Kozhamzharov informed the President about the activities of the Agency were done within ten months. Nursultan Nazarbayev stressed the significance of curbing corruption.
'When I signed a decree about the law against corruption, I appealed to everyone that nobody can escape from punishment and can take an amnesty if they committed corruption crimes. In the recent years, lots of work has been done in this direction',   the President of Kazakhstan said.
The Chairman also reported that ' during the 10 months of this year, 3,400 criminal cases have been initiated, 1, 000 cases were referred to the Court. 11 billion tenge was returned to the state from out of 15 billion tenge. Properties which worth more than 7 billion tenge was seized.