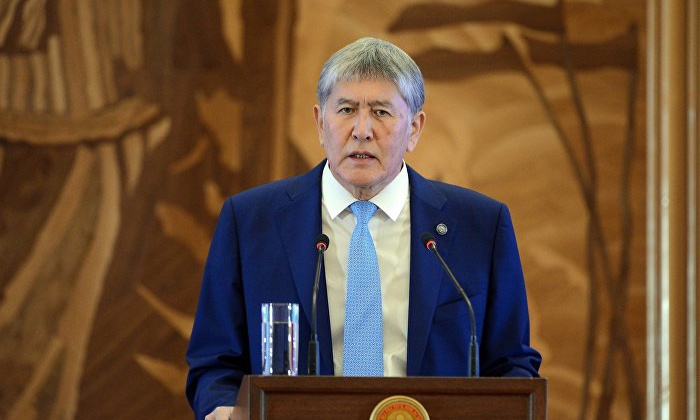 Фото: Sputnik Қырғызстан.
On November 15, 2017, the President of Kyrgyzstan Almazbek Atambaev described the situation between the Kazakhstan and Kyrgyzstan border as a 'blockade' and for the situation blamed the Kazakh authority, at a meeting of the National Council for Sustainable Development.
'A decision about entering the Eurasian Economic Union was right, and we should remain in the Union. I always read Russian and Kazakh mass media. They write that Kyrgyzstan wants to destroy the EAEU. This is complete nonsense. We are not going to leave the Union. The blockade was because of the speech after blaming the authorities of Kazakhstan were "meddling in Kyrgyzstan's domestic affairs, said Almazbek Atambaev.
Let us remind, the border control between Kazakh and Kyrgyz have been severed on November 10, 2017,   after the speech of Kyrgyz President which accused the authority of Kazakhstan.