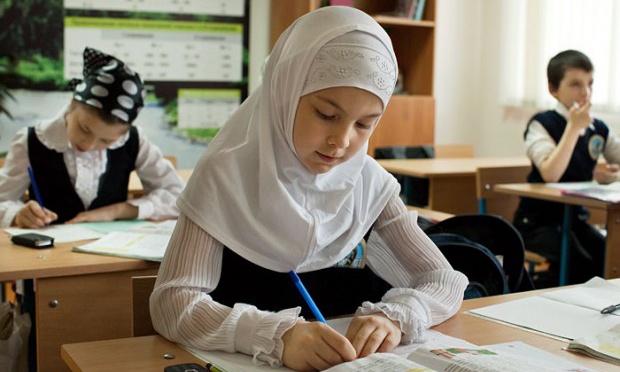 Photo: Stan.kz
40 girls in Atyrau do not go to school because of ban wearing the headscarf (hijab) in education institutions, said the head of the city education department Sveta Amanshieva. She explained that 'there are requirements for a common school uniform, they should respect'.
Over the last years, the problem of hijab has been one of the main issues in Kazakhstan. In general, wearing the hijab in public places are not banned by law in Kazakhstan.
The President of the Republic of Kazakhstan Nursultan Nazarbaev said 'I am against the wearing the hijab, especially female students  at school. In our history, we have never had. Also, it has never been a part of our religious traditions. We need to distinguish true Islam from extremism'.