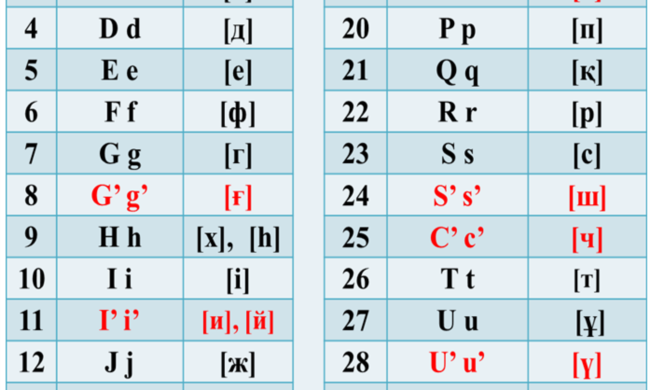 On October 27, 2017,  The President of Kazakhstan Nursultan Nazarbaev signed a decree about transferring the current Cyrillic-based script for the Kazakh language to Latin letters by 2025.
The current alphabet has been used from 1940, and it has 42 symbols, based on the Russian alphabet. However, according to President of the Republic of Kazakhstan, the decision will help to join global integration and modern technology in the world quickly.
It is the third change in Kazakh community in less than century. Until the end of 1929, the area of Kazakhstan had used Arabic script. Then, between 1929 and 1940 was Common Turkic Alphabet based on Latin alphabet. Other post-Soviet Union countries such as Uzbekistan, Azerbaijan, Turkmenistan used to have Latin alphabets.
The decision has brought active discussion amongst Kazakhstani. The majority of population support the idea of moving Kazakh alphabet from Cyrillic to Latin. However, they have not come to an agreement on the latest version presented by language development institute named Shayakhmetov. They have argued that the new proposed Latin alphabet is not convenient for use because of apostrophe signs. For example, the Republic of Kazakhstan will be written Qazaqstan Respy'blikasy, and the Constitution of the Republic of Kazakhstan will be as Qazaqstan Respy'blikasynyn' Konsti'ty'si'a in the current option.