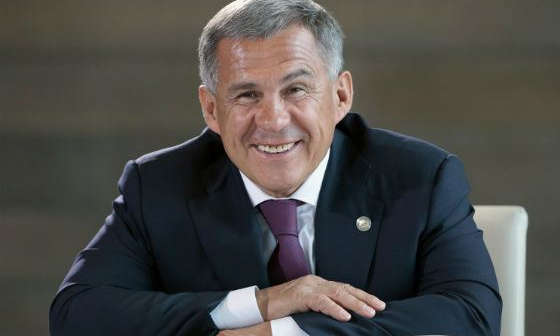 On August 12, Tatarstan President Rustam Minnikhanov will take part in the first international Caspian Economic Forum in Turkmenistan. The delegation led by the president of the republic included, inter alia, the Minister of Industry and Trade of Tatarstan Albert Karimov, Kazan media reported.
"Within the framework of the forum, issues of cooperation in the Caspian region, implementation of joint projects, discussion of the creation of special economic zones will be considered," said the official representative of the Kazan Kremlin Liliya Galimova.
In addition to the official program, Rustam Minnikhanov will be shown an oil refinery and a polymer plant. The president's plan also includes visiting the international exhibition of innovative technologies, the exhibitors of which will be Tatarstan KAMAZ and Tatneft.
As Galimova clarified, the issue of signing an agreement between Tatarstan and Turkmenistan remains open.