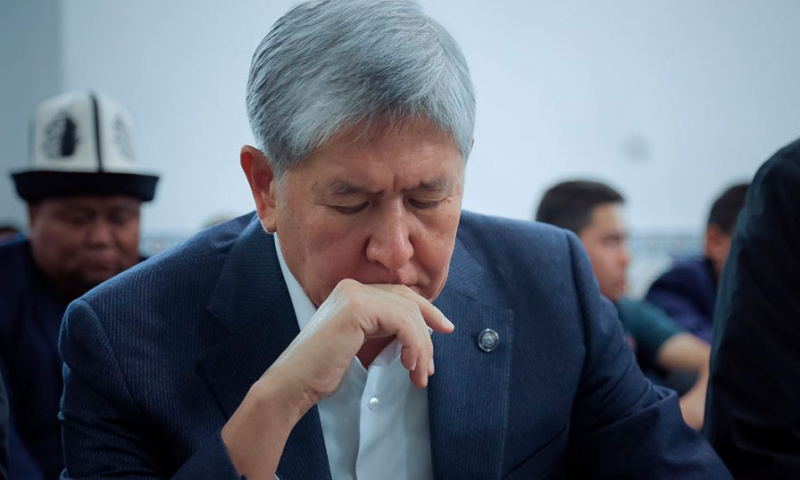 Photo: ELGEZIT.KG
The former president of Kyrgyzstan Almazbek Atambayev told at a meeting with journalist the day before that he planned to leave for Russia for a couple of days next week, 24kg.
"God willing, next week. It is evident that not everyone wants me to leave for Russia for a couple of days. I know that the person who invites me will try to make everything go fine. We must hope for ourselves, for God, for real friends, but be prepared for everything", - said Almazbek Atambayev.
Besides, he stressed that he felt gratitude towards the people who came to his defense at night.
"I know that people came at night. And there was even a rally. Apparently, this influenced the plans of the authorities for the use of force. And it will be a great folly to do something today", added Almazbek Atambayev.
The former president does not exclude the possibility of forceful seizure before his departure.
Recently, official representative of SDPK party Kunduz Zholdubaeva posted on Facebook a message about the upcoming forceful arrest of the former president. This information was subsequently not confirmed. The Ministry of Internal Affairs called this message misinformation.