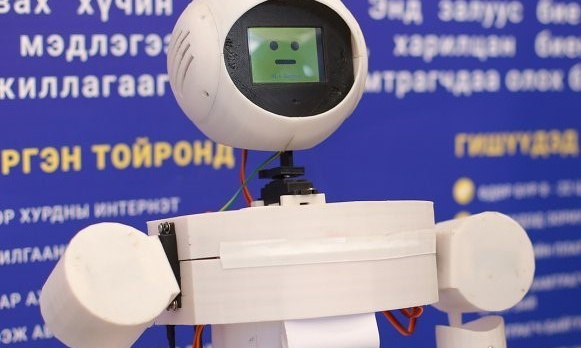 September 26 at the exhibition "Science, Technology and Innovation-2019" for the first time presented the reception robot, invented by Mongolian scientists and researchers, Montsame reports.
AJ Development Engineer J. Tsangidzhuhu notes: "Previously, a reception desk was not created in Mongolia. We strive to introduce robots in the organization of the service sector. This robot has a touch screen, a customer information system in Mongolian, and also feels the approach of a person. At the moment, several welcome phrases have been found for the test, such as "Hello", "Goodbye", etc. "
The exhibition is held within the framework of the first congress of scientists of Mongolia that began in the State Residence.