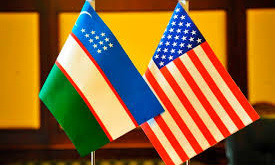 On June 18, the first US certified trade mission begins its work in Tashkent, which will hold a series of events and meetings with the participation of government and business circles of Uzbekistan, reports the press service of the Ministry of Foreign Affairs.
About 30 representatives of 13 leading American companies take part in the trade mission. They represent such areas as consumer goods production, health care and pharmaceuticals, construction, geology, metallurgy, aviation, logistics, agriculture, animal husbandry, agricultural engineering, software and education.
Along with Fortune 500, which are among the largest US corporations, like Procter & Gamble, Medtronic, and Bell Helicopter.