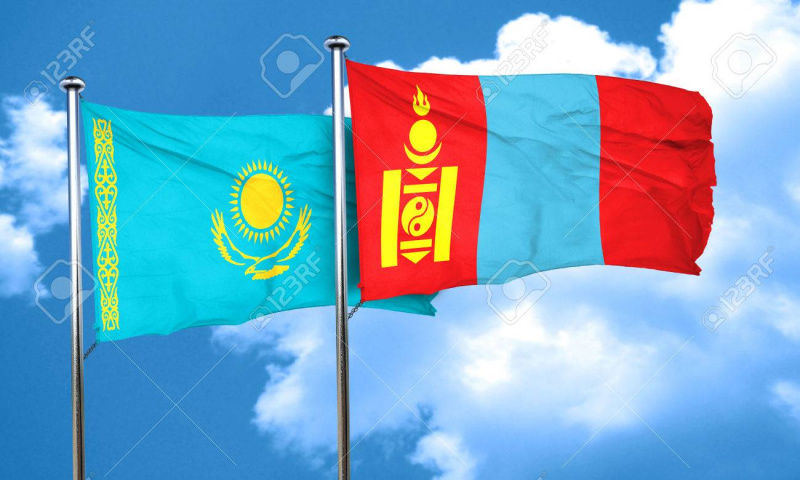 Kazakhstan flag with Mongolia flag, 3D rendering
More than 20 representatives of 11 companies from Kazakhstan for the production of food, heavy machinery, technology assembly, pharmaceuticals, construction and automotive industry are taking part in Mongolian-Kazakh business meeting.
"Mongolia's trade turnover reached $ 4.1 billion as of April last year, and it's not enough that the country is trading with Kazakhstan, equal to 0.2 percent of it. Therefore, we should not lose the opportunity to cooperate with Kazakhstan. The two countries have the opportunity to cooperate by supporting each other, "said the President of Mongolian National Chamber of Commerce, O.Amartovshin.
"I have no doubt that a direct flight to Kazakhstan will open the air route for Arab countries and Europe, and the number of flights to other countries passing through Nur-Sultan will be increased. The correct solution of direct transport logistics issues between the two countries is the main factor supporting the trade turnover between Mongolia and Kazakhstan," he added.
To support regional cooperation, the Mongolian side intends to apply to the Eurasian Economic Union (EAEU), in which Kazakhstan has member status, to give preference to transport logistics, which is the most important condition for Mongolia. The request will be sent to the EAEU during the meeting, which will be held soon in Kazakhstan and Krasnoyarsk, Russia.
As of November 2018, bilateral trade reached $ 74.4 million. Among Kazakhstan's exported goods to Mongolia, tobacco accounted for 20.3 percent, hygiene products — 19.1 percent, washing powder and detergent — 12.6 percent, wheat flour and rye flour — 7.8 percent, as well as other food and oil products - 4.1 percent, respectively.