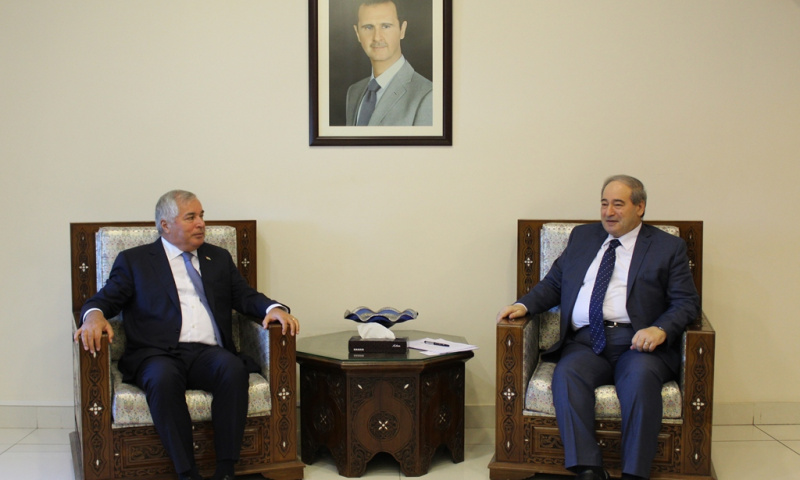 Photo: news.tj
Tajikistan's Ambassador to Kuwait, Iraq and Syria, Zubaidullo Zubaidzoda, met with Syrian Deputy Foreign Minister Feisal Mekdad in Damascus to discuss cooperation issues, reports Asia plus.
According to the Tajik MFA information department, two sides discussed state and prospects of further expansion of bilateral cooperation between Tajikistan and Syria.
They reportedly also exchanged views on a number of issues being of mutual interest, including the fight against terrorism and extremism.
Besides, Zubaidullo Zubaidzoda and Feisal Mekdad also touched upon the issues of the number and identification of Tajik nationals for the purpose of the return of them to Tajikistan.
In addition, they underlined the necessity of exchanging official visits at different levels and conducting political consultations between the foreign ministries of the two countries during 2019.