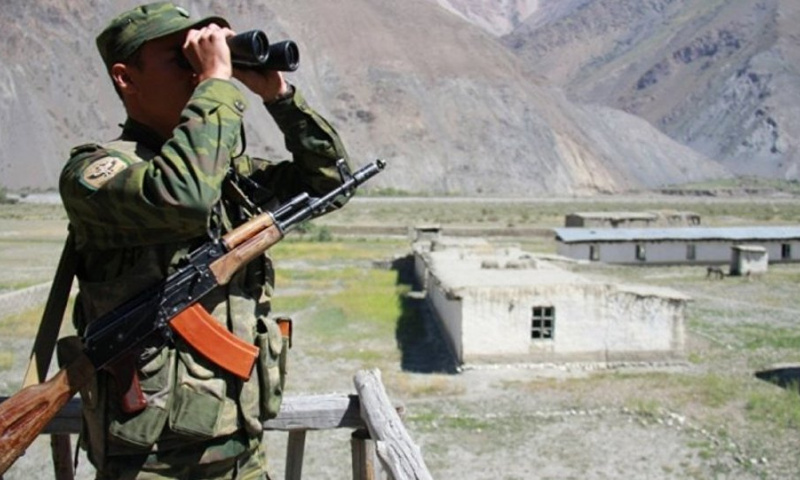 A new incident occurred between residents of Tajik and Kyrgyz border areas after a group of Kyrgyz nationals accompanied by armed Kyrgyz border guards crossed into Tajik territory near the village of Lakkon in Isfara district, reports Asia plus news agency.
Iqbol Ilyoszoda, a spokesman for the Isfara mayor's office, says 200 residents of the village of Ravat in Kyrgyzstan's Batken district accompanied by armed Kyrgyz border guards yesterday crossed into Tajik territory near the village of Lakkon.  According to him, Tajik border guards made a warning shot in the air.
"The goal of residents of the Ravat village was to capture Tajik territory.  This territory is even not disputed and located in the territory of Tajikistan", - noted Ilyoszoda.
Besides, Kyrgyz media reports that the clash between residents of the Kyrgyz village of Karabak and Tajik border guards took place at the cemetery, which is located in Tajik territory some 150 meters from a conditional boundary line.  This area has not yet been inventoried but it is actually used by Kyrgyz nationals. Residents of the village of Karabak were reportedly making memorial prayers when Tajik border guards came.
"People demanded that the border guards leave the cemetery.  Border representatives of both countries came to the site to resolve the conflict", - says local media citing Kyrgyzstan's border service.
Negotiations are under way and explanatory work is being carried out among residents of border areas.