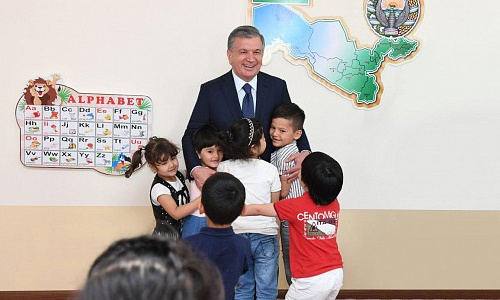 It is reported by the press service of the President.
"The population density in Andijan is very high. During previous visits to the region, the head of state gave instructions for improving living conditions and building high-rise housing. So, not far from the city, on the Hidirsha massif with an area of ​​54 hectares, 220 houses for two hundred parts, a family clinic, a kindergarten, a makhallya guzar, a cultural center, a library, a beauty salon, shops and consumer services, a sewing enterprise were built. Mahalla was named "Mustakillikning 27 yilligi," the message reads.
Also the President got acquainted with the constructive work done here, visited Dilfuza Khozhimatova's family at home, asked about the conditions of her life and how children are brought up.
"In the new makhalla, a sewing enterprise of the Feruzbek Tex Limited Liability Company of the city of Andijan was commissioned. There are 500 women working in the makhalla," follows from the report.
The president also examined samples of clothing manufactured at the enterprise, talked with female workers.