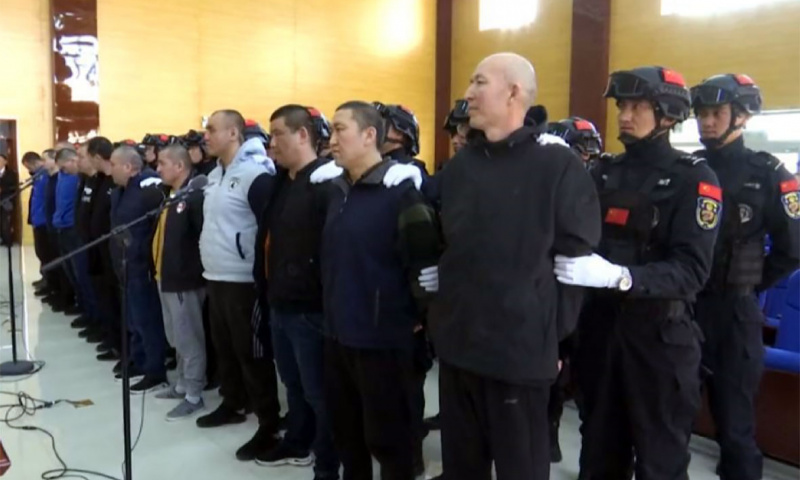 Шіңгіл аудандық Халық соты 13 қазақ азаматын соттады. Фото: v.qq.com.
At the end of the last week, the Shingil District People's Court of Xinjiang Province in China sentenced to prison 13 ethnic Kazakhs headed by the ethnic Kazakh entrepreneur Mamyrbek Kopzhasaruly, terms ranging from one year and six months to 20 years.
The court sentenced them for organizing criminal group, arms trafficking, possession of ammunition and firearms, attacking to "№147" gold mine, beating workers, causing damage to state property and for other accusations.
This criminal case which happened in Xinjiang has been discussing on social media in Kazakhstan. As we know, the Chinese government has begun the fight against extremism and terrorism in Xinjiang. The court case was obviously within the framework of this campaign.
For the first time in China, the Chinese authorities have condemned the ethnic Kazakhs, except for sending them to "political re-education camps".
Recall, it should be noted that in the last years, China has been under the scrutiny of the international community in connection with reports of the oppression of ethnic minorities in Xinjiang and their forced placement in institutions that Beijing calls "educational centers", and human rights activists  "political re-education camps". According to various data, they have more than a million people.