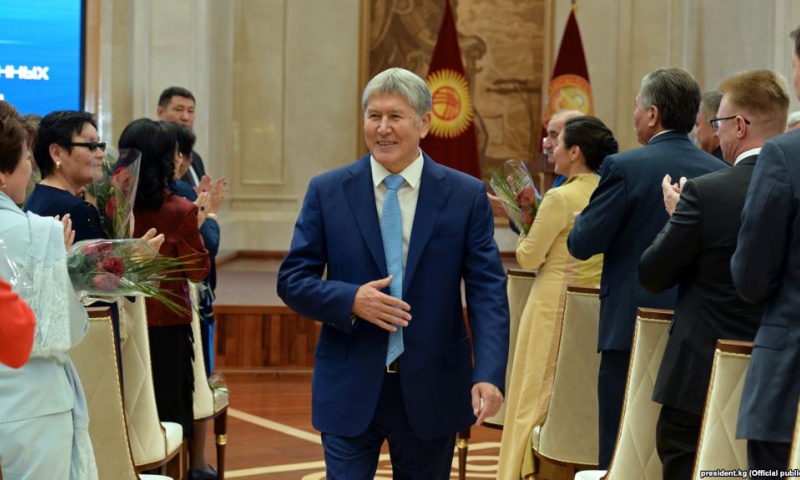 Фото: Радио Азаттык
The Social-Democratic Party of Kyrgyzstan's former president, Almazbek Atambayev, received funds from China.
Deputy of the Supreme, Ryskeldi Mombekov told at the radio program "Arai koz charai" that the Social Democrats in power received about 1 million soms from the Chinese Communist Party. As stated by him, the Social Democratic Party of Kyrgyzstan has good relationship with Russia's party "United Russia" and the ruling Kazakhstan's party Nur Otan. It is expected that the money received from Chinese side will allocate for the conference hall and technical equipment of the party.
According to the deputy chairman of the SDP, Farid Niyazov that the Chinese side helped the Social Democrats last autumn. He noted that Supreme Council got not financial help, they received technical assistance. However, the head of the Supreme Soviet's press service, Ibragim Nurakynuly denied the allegation of Farid Niyazov. He said: "The Supreme Council has not received any support from the Chinese Communist Party. The Supreme Council works only with organizations that support the parliamentary system. Last year the Embassy of the People's Republic of China in Kyrgyzstan provided assistance to the Supreme Soviet for 1 million soms. Assistance was made at the initiative of the Chinese side. It's not a financial aid. They provided us with technical equipment".
It is worth noting that according to Article 16 of the Political Parties Act (12 June 1999) political parties in the country are prohibited to receive any financial assistance from foreign parties, organizations, legal entities and individuals.
Translated by Nazerke Syundyukova