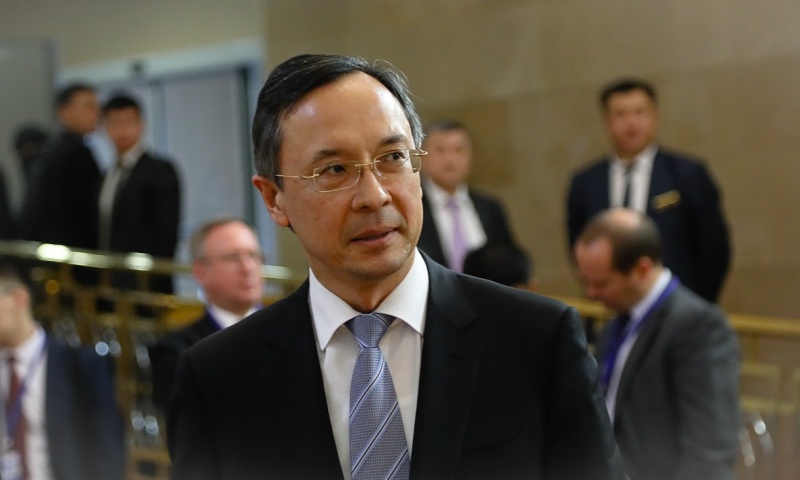 Қайрат Әбдірахманов, ҚР сыртқы істер министрі. Фото: ult.kz
Kazakh Foreign Minister Kairat Abdrakhmanov met with Foreign Ministers of Russia, Iran and Turkey. Kairat Abdrakhmanov told that during the meeting that it is necessary to take new steps to resolve the conflict in the Syria.
"New steps should be taken. The world community and even the de-escalation regions have witnessed the most dangerous clashes that led to violence", - he mentioned during the meeting.
The minister also told that as a result of the conflict, many people have died, including women and children.
"These days what we see in Syria is not only a threat to de-escalation and stability in the region, but it also hampers the political settlement of the situation. The agreements reached in Astana should not be in the form of paperwork. If the Syrian side and the international community are supported during the negotiation process, they should produce a concrete result. In this regard, Kazakhstan calls all countries that can facilitate to implement the resolution 2401 of United Nations, including the Government of Syria, the representatives of armed opposition to stop bloodshed", - noted Minister.
Kairat Abdrakhmanov also called on Russia and the United States to hold a constructive dialogue on this issue.
The Minister also mentioned that Kazakhstan will continue to render assistance to all stakeholders as a neutral and objective intermediary in this conflict.
Translated by Nazerke Syundyukova