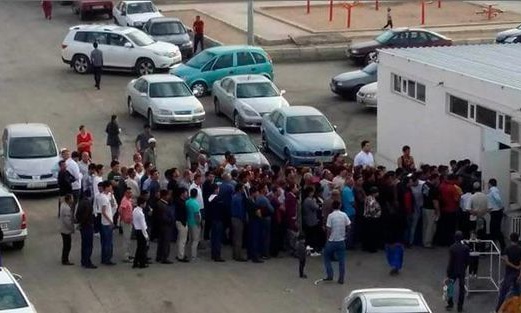 The citizens of Turkmenistan are blocking roads and attacking shops because of the food shortages. This was reported by the "Azatlyg" radio.
As stated by the radio "Azattyk" of Turkmenistan service, the local people organized a protest action in the Mary region due to the deficit of flour. According to sources in the region, about a hundred women blocked highway, they asked flour from the local government. Moreover, in Akhal region, the village mayor was beaten by the citizens. Because, he refused to sell the flour that received in the state store. After that, local people separated the flour.
In general, the rise in prices of flour and food in Turkmenistan was observed in December. However, official authorities announced that there is no food deficiency in the country. Later, the government launched special committee to provide the population with food. Nevertheless, the committee did not work properly, as a result, people still do not not have enough food.