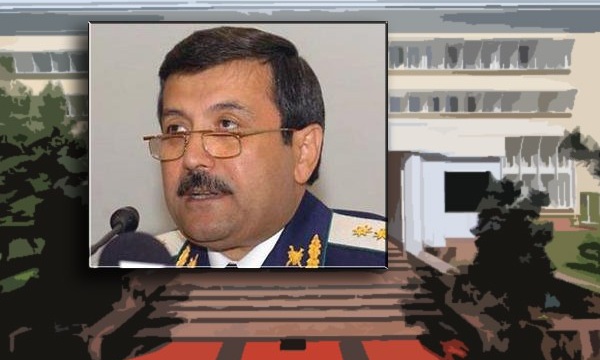 Өзбекстанның экс-Бас прокуроры Рашид Кадыров.
Authorities of Uzbekistan confirmed the arrest of former Prosecutor General Uzbek authorities confirmed the arrest of ex-Prosecutor General Rashid Kadyrov.
As stated by the Prosecutor General's Office of Uzbekistan, a criminal case has been initiated against Rashid Kadyrov under Articles 165 (Blackmail), 205 (Abuse of service) and 210 (Corruption) of the Criminal Code of Uzbekistan. According to the newspaper "Uzmetronom", Rashid Kadyrov was detained by the border guards of Uzbekistan on February 22 at the Tashkent airport where he was planning to leave. His son, Alisher Kadyrov, left the country ten days ago.
In general, since the beginning of the rule of Shavkat Mirziyoyev, the "cleaning" of Uzbekistan's top elite is under way. Before thism, Rustam Inoyatov, former head of the National Security Service, was dismissed and former Interior Minister Adham Ahmetov was arrested.
Translated by Nazerke Syundyukova