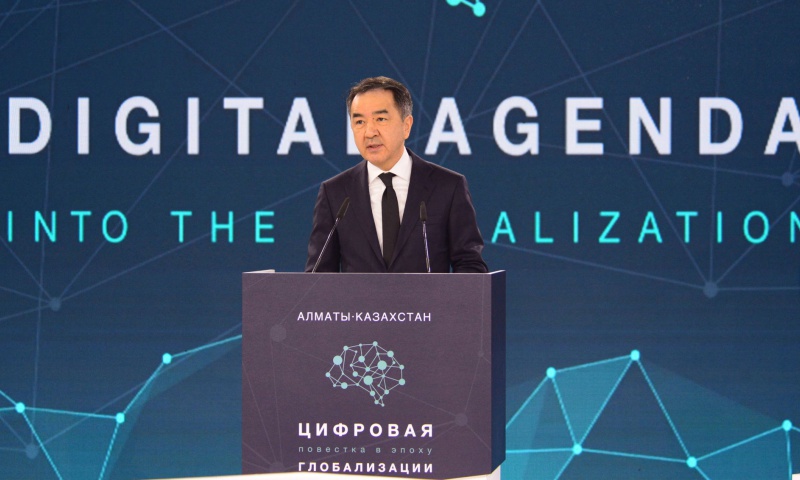 Photo: primeminister.kz
On February 2, 2018 in Almaty on the initiative of Kazakh President Nursultan Nazarbayev, the forum "Digital agenda in the era of globalization" began.
Prime ministers of seven countries discussed at the forum in Almaty how develop digital technologies. The Prime Minister of Kazakhstan Bakytzhan Sagintayev reported the latest results on the development of digitalization in the country. In his speech, he compared the launch of "e-government" in the country with the history of the development of the iPhone.
"10 years ago we started to talk about digitalization when we began to introduce electronic services. Compared to the development of digitalization of Kazakhstan with the release of the iPhone, we also started. Our services at that time were revolutionary, but now, apparently, lagging behind what society expects from us," said the Prime Minister.
Bakytzhan Sagintayev said that today the countryside is provided with Internet by 43%. Complete coverage of remote regions of Kazakhstan the government promises to provide by 2020. At the same time, for the involvement of the population in the development of digital technologies, the government has a plan to make it "fashionable."
"How to involve the population in the digitalization? It should become fashionable if you work on paper today - you are behind the times. To bring this about, there must be a constant training of personnel. In all universities, we redirect training programs and courses, all directions, " the speaker explained.
The Prime Minister believes that today in the EAEU each country develops in its own way in the age of digitization, which should lead to further integration of databases.