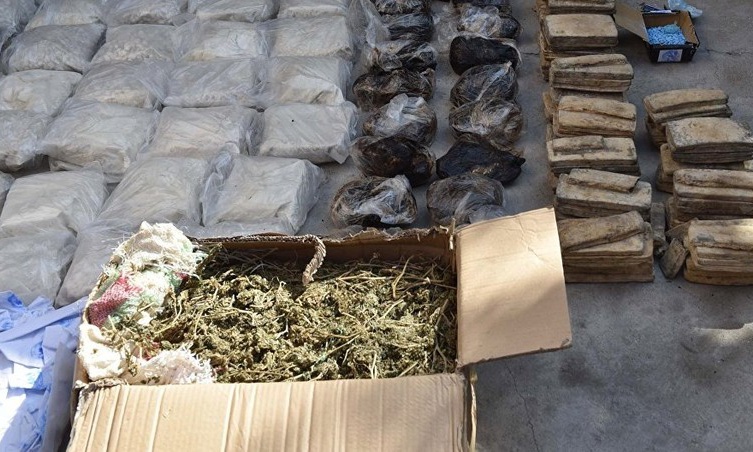 Фото: ca-news.org
Special operations of Tajikistan confiscated 1,7 tons of drugs in 2017. The information was stated by the representative of the National Security Committee of the country Mohammad Uluhkhodzhaev.
According to distributed information, 27,3 kg of heroin, 455,6 kg of opium, 865,7 kg of hashish, 386,8 kg of hemp and 4,9 kg of methamphetamine were seized.
"In 2017, the border guard troops with other security services conducted 74 special operations. The organization conducted 46 operations together with the Committee on National Security and 18 operations with other law enforcement authorities and security forces", -  said Uluhkhodzhaev.
According to him, during the 31 armed clashes, 18 smugglers and border violators were killed in 2017. As stated by information agency Sputnik  - Tadjikistan, in 2016, there were  less number of fighting clashes, killed border violators and detained.
Translated by Nazerke Syundyukova