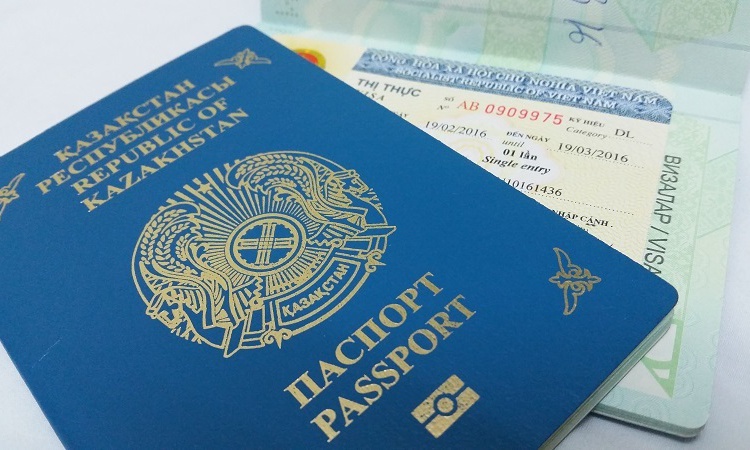 Фото: Yvision
In 2018 Kazakhstan have moved up two places to 65th place in the Passport Index. According to this rating, citizens of Kazakhstan have the opportunity to travel to 71 countries without visa.
As stated by the companies Henley & Partners, Kazakhstan is in the same place as Belarus and Oman. It is interesting to note that Kazakhstan had the same opportunity to travel to 71 countries without visa last year. However, Kazakhstan was in 67th place in 2017.
Neighbours of Kazakhstan like Russia - 48, Azerbaijan - 72 and Uzbekistan are 85th in the list of passports.
Over the past five years, Germany has been ranked first in the list of countries in which to travel without visa. That is, citizens of this country can travel to 177 countries without visa. The second place is occupied by Singapore. Citizens residing in this country have the opportunity to travel to 176 countries without visa. The third place was shared by Great Britain, Denmark, Italy, Norway, Finland, France, Sweden and Japan. Citizens of these countries can see 175 countries without visa.
The last place is occupied by Afghanistan.There are only 24 countries without visas for the country's citizens. According to the company, visa requirements have a significant influense on the status of the state in the world community. The absence of visa restrictions allows enterprises to work effectively in different jurisdictions, maintain international relations, use global investment opportunities and travel freely.
The following countries that citizens of Kazakhstan can travel without visas:
The former USSR countries: Azerbaijan, Armenia, Belarus, Georgia, Kyrgyzstan, Moldova, Russia, Tajikistan, Turkmenistan, Uzbekistan and Ukraine.
Europe: Albania, Macedonia, Serbia and Montenegro.
Caribbean countries: Antigua and Barbuda, Barbados, Haiti, Dominica, St. Vincent and Grenadine.
South America: Argentina, Brazil, Cuba, Colombia, Colombia, Ecuador.
Asia and Southeast Asia: Hong Kong, Indonesia, Malaysia, Maldives, Mongolia, Turkey, the Philippines, South Korea, Hainan Island.
Pacific Islands: Micronesia, Niue, Samoa, Cook Islands
Countries of Africa: Namibia, Seychelles Islands, Tunisia.
In addition, the procedure of citizens of Kazakhstan for obtaining visas has been simplified for the following countries : Bolivia, Burundi, East Timor, Vietnam, Guinea-Bissau, Grenada, Djibouti, Dominican Republic, Egypt, Zambia, Cape Verde, Jordan, Cambodia, Kenya, Comoros, Laos, Mauritius, Lebanon, Madagascar, Macau, Macau, Mali, Mozambique, Nepal, Nicaragua, Palau, Singapore, Somalia, Thailand, Togo, Tuvalu, Uganda, Sri Lanka and Jamaica.
Translated by Nazerke Syundyukova