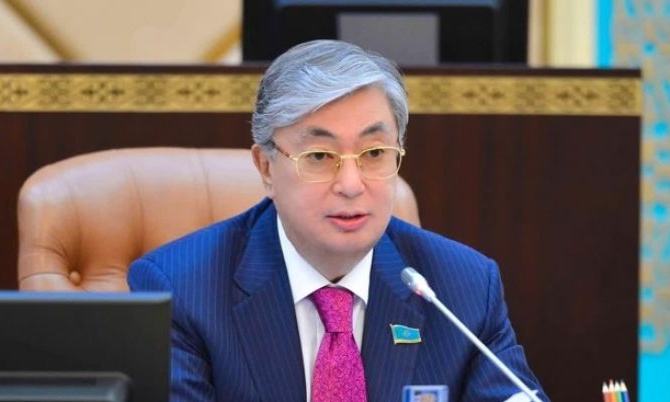 Photo: kazpravda.kz
It is still early to use apostrophes as one of the signs for the symbols of the new Kazakh alphabet in the Latin alphabet in newspapers and other places, Senator Kasym-Zhomart Tokayev wrote in his Twitter account.
'The National Commission has not decided a final decision on the translation of the Kazakh language into the Latin alphabet yet. Therefore, it is still early to use apostrophes in newspapers and other places'.
On October 27, 2017, the President of Kazakhstan Nursultan Nazarbaev signed a decree about transferring the current Cyrillic-based script for the Kazakh language to Latin letters by 2025. However, Kazakhstani has not agreed with the latest version proposed by language development institute named Shayakhmetov. They said that new Latin alphabet is not convenient for use because of apostrophe signs.
Recall, in September 2017, the newspaper 'Semey morning' published the first article on the proposed version of the Latin alphabet.