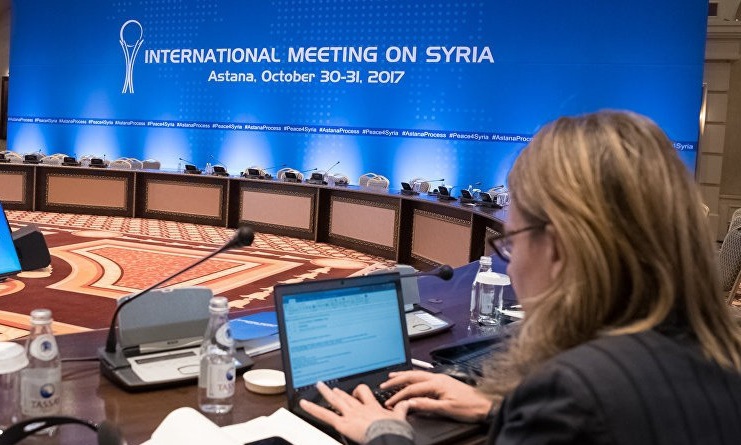 The next international high-level meeting within the framework of the Astana Process have scheduled on December 21-22 in Astana, reports Kazakhstan's Ministry of Foreign Affairs.
During the upcoming negotiotians, the participant countries plan to adopt a provision on a working group on the release of detainees, the transfer of bodies of the deceased and the search for missing persons. In addition, they intend to discuss the functioning of de-escalation zones and approve a joint statement on humanitarian demining in Syria, including UNESCO facilities.
Earlier, on October, the 7th regular meeting on the Syrian conflict, the guarantor countries adopted a joint statement, which notes the need for the conflicting parties to take measures to build confidence, including the release of detainees to create better conditions for the political process and to a sustained cease-fire. Also, the guarantor states agreed to discuss in consistency with the UN-led Geneva process the Russian Federation`s proposal to convene a Congress of the national dialogue.