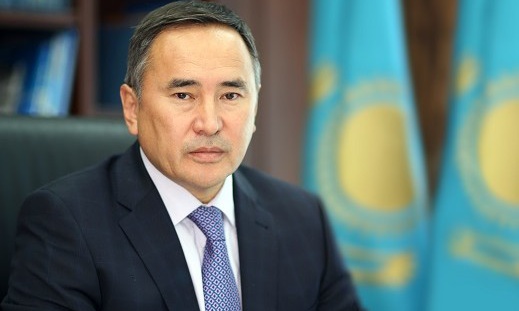 Photo: Kapital.kz
Minister of Agriculture of the Republic of Kazakhstan Askar Myrzakhmetov commented on the statements of former Kyrgyz President Almazbek Atambayev about cut off water to Kazakhstan.
Earlier, former President of Kyrgyzstan  Almazbek Atambayev said that to solve the problems between the Kazakh-Kyrgyz border, it is enough for Kyrgyzstan to cut off water to Kazakhstan just for two days. However, Askar Myrzakhmetov commented that international agreements regulate the use of sewage from transboundary rivers.
'I think that this decision will be made not only by the Kyrgyz Republic because there are existing international rules on the use of transboundary rivers. Kyrgyzstan has to adhere to these standards. We also have the necessary calculations; we take required measures every year to provide our agricultural producers with the necessary volume of water in the required period', he said on the sidelines of the Mazhilis.
The head of the Ministry of Agriculture mentioned that the international rules set out the duties of all parties. Therefore, the minister also said that there is a particular dependence of our country on the discharge of water. 'There is a certain dependence, but not only in Kazakhstan, also in Uzbekistan, as it is also in the lower reaches of the river. That is why, even if Kyrgyzstan changes their decisions about the distribution of water, on this basin, it will also affect the interests of Uzbekistan' explained Askar Myrzakhmetov.