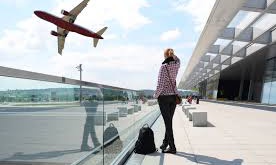 Photo: Tripway
54.7 % of youth of Kazakhstan intend to leave the country, the Friedrich Ebert Foundation reports.   
The research was carried out by The Friedrich Ebert Foundation within the framework of the project  'Youth in Central Asia' which afford to make predictions and creating political and economic strategies for developing relations with the countries of the region. Between 2014 and 2016, researchers of the most influential foundations in the Federal Republic of Germany interviewed 1,000 young citizens of Kazakhstan, Kyrgyzstan, Tajikistan and Uzbekistan aged 14 to 29, who live in both cities and rural areas of all regions of these countries.
It is noteworthy that a significant number of young people who want to leave their countries give their preference to Russia. In particular, out of the 10% of potential external youth migrants , 54.7% of the youth of Kazakhstan, 41.8% of citizens of Kyrgyzstan, 64.4% of young people of Tajikistan and 32.3% of Uzbeks intend to leave their home country. The fact that 74% of young people in the Central Asian region want more integration with Russia.
The answers about the current lifestyle of young people living in the Central Asian countries, their attitudes and views on politics and economics are not interesting only sociologists and political scientists, also the authority and others. It is a fact that the research can help to understand the public moods and society's needs.