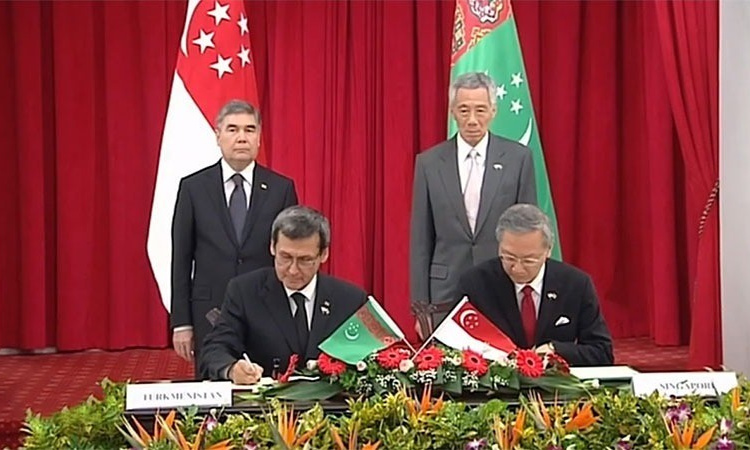 On August 27, President Gurbanguly Berdimuhamedov's two-day visit to Singapore ended, the Chronicles of Turkmenistan reported.
During the visit, the head of Turkmenistan held talks with Singaporean President Halima Jacob and Prime Minister Lee Hsien Lun.
The Turkmen side expressed interest in cooperating with Singapore in the field of energy, trade, chemical and textile industries, also in the field of transport and communications.
Following the negotiations, the following were signed:
• Agreement on the mutual removal of visa requirements for diplomats;
• Agreement on the elimination of double taxation on income tax and on the prevention of tax evasion;
• Memorandum of Understanding on legal cooperation between the Ministry of Justice of Turkmenistan and the Ministry of Justice of the Republic of Singapore.
Earlier, at a meeting with Singapore businessmen, two agreements were signed between Vnesheconombank of Turkmenistan and the Association of Banks of Singapore, also with the Singapore Development Bank (DBS Bank Ltd.). In addition to these agreements, a number of memorandums of understanding have been signed.