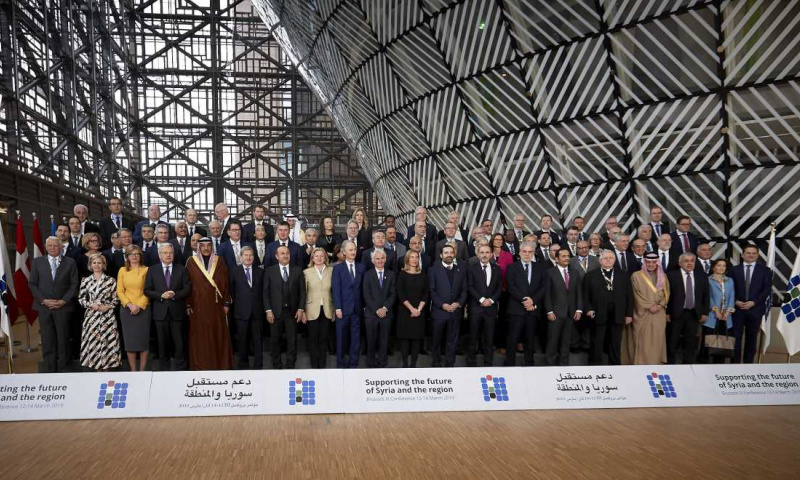 First Deputy Foreign Minister Mukhtar Tileuberdi participated in the Third Brussels Conference on Supporting the Future of Syria and the Region. Representatives from 57 countries and 20 international organizations participated in the event to discuss key aspects of the Syrian crisis: political, humanitarian and regional development.
The aim was to further mobilize the efforts of the international community to support the Syrian people and achieve a lasting political solution to the Syrian crisis.
Participants addressed the most important humanitarian and sustainability issues affecting Syrians and countries hosting Syrian refugees.
Opening the conference, High Representative of the European Union for Foreign Affairs and Security Policy, Federica Mogherini, noted that the goal of adopting the UN Security Council resolution 2254 in 2015 was a Syrian-led and Syrian-owned political process with the UN support to create inclusive governance in Syria. That resolution enabled a number of steps – from drafting a new Constitution to free and fair elections under the supervision of the UN.
In her speech, Federica Mogherini said that she personally asked the three guarantors of the Astana process to support the establishment of the Constitutional Committee and measures to build trust between the parties, including the release of prisoners. In his speech, Mukhtar Tileuberdi said that the 12th round of the Astana process on Syria would be held in April. The successful exchange of detainees held on 24 November 2018 and 12 February 2019 between the Syrian government and the armed opposition as part of the implementation of the agreements reached in Astana were a significant step towards the development of confidence-building measures between the conflicting parties.
The Kazakh diplomat also noted the success of the Zhusan operation to return 47 citizens of Kazakhstan from Syria to their homeland, and also shared Kazakhstan's intention to establish a cultural center in Damascus based on the existing Al-Farabi Center constructed by the Government of Kazakhstan in 2012.
The conference participants confirmed the political and financial support of the international community to the neighboring countries of Syria, in particular, Lebanon, Jordan and Turkey, as well as Iraq and Egypt. Following the conference, donor countries allocated financial assistance to Syria and neighboring countries hosting refugees in the amount of 6.2 billion euros in 2019, as well as 2.1 billion euros in 2020.
The co-chairs also adopted a declaration to reaffirm the commitment of all countries participating in the conference to a peaceful conflict settlement and full financial and social support for the Syrian people.