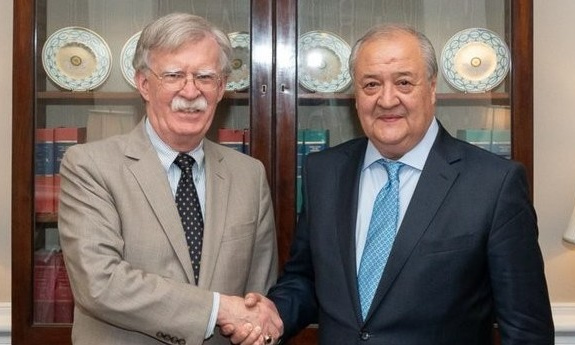 The USA supports reforms in Uzbekistan.
The United States Presidential National Security Adviser John Bolton said the United States supports reforms in Uzbekistan. He said this at a meeting with Uzbek Foreign Minister Abdulaziz Kamilov.
After the meeting with Kamilov Bolton made a post on Twitter: "It was a very good meeting with the Uzbek Foreign Ministry. We talked about the development of our partnership and the broad range of common interests".
According to John Bolton, the ongoing reforms in Uzbekistan have a positive impact on the situation in Central Asia. Washington intends to further deepen bilateral relations with Tashkent.