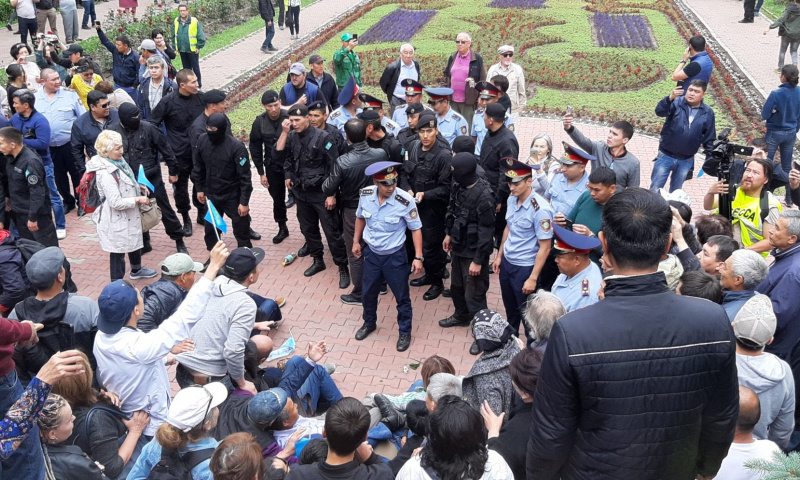 Photo: QT
About 500 people were detained on protest day.
Deputy Interior Minister Marat Kozhayev made a statement on rallies in Almaty and Nur-Sultan during a briefing at the Central Election Commission. According to him, about 500 people were detained during the protests. Kozhayev called the people gathered on the square as "provocateurs" and said that all of them will be liable before the law.
"The police did not use any tools to detain people, and the information that "people were killed by police" is untrue", - said Kozhayev.
On June 9, during the early presidential election, protests were held in Nur-Sultan, Almaty and Shymkent, where police detained more than a hundred people.