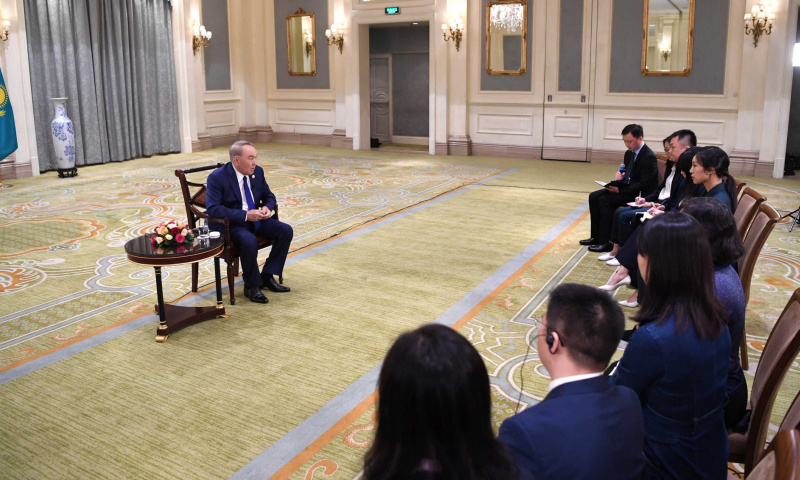 It is reported by the press Service of the First President of the Republic of Kazakhstan - Elbasy.
During his visit to the People's Republic of China, the First President of Kazakhstan gave an interview to the main Chinese official media outlets, such as Xinhua News Agency, CCTV Channel, Renmin Ribao, China Central Radio, China News Service News Agency, Huangqu Shibao.
Elbasy answered questions about the future prospects for the implementation of the One Belt, One Way Initiative, and also spoke about the results of the pairing of the Nurly Zhol and Economic Belt of the Silk Road programs.