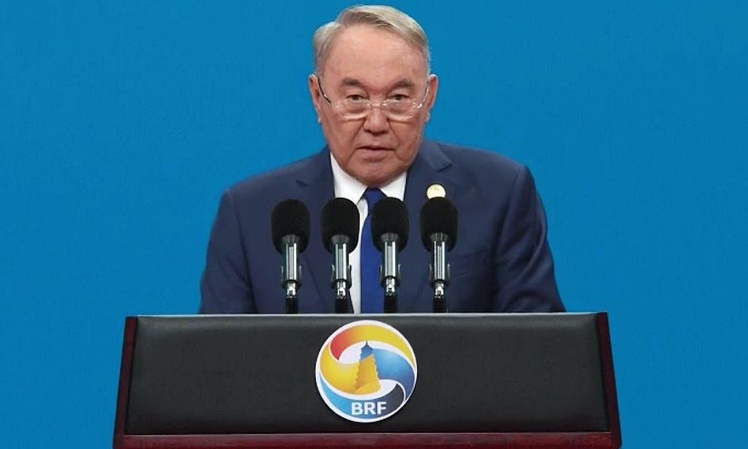 The first Pesident of Kazakhstan Nursultan Nazarbayev called European Union to join the Eurasian Economic Union (EAEU) and "One belt-one road" project.
Nursultan Nazarbayev made a speech in the forum "One belt-One road" in Beijing. He talked about integration of Eurasia.
"Right now, Russian President Vladimir Putin spoke about the rapprochement of the EAEU and the Silk Road. This is very important. In the future, if the European Union joins the Eurasian Economic Union, it would be an effective project in Eurasia", - said Nazarbayev.
In addition, today the Second Forum of International Cooperation "One Belt - One Way" has been held in Beijing. 37 heads of countries taking part in the forum.