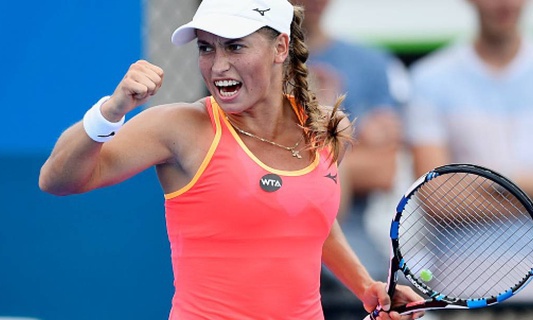 Photo: Vesti.kz
Kazakhstan tennis player Yulia Putintseva won the Heart Award-2018, which is awarded by the organizers of the Federation Cup. The second racket of the country won in the first group of the Asia / Oceania zone, in the final of the vote ahead of the Japanese Kurumi Naru.
The Heart Award is awarded since 2009 to those tennis players who completely gave themselves up to the game for their country, fought on the court and showed complete devotion to the team.
In addition to Julia Putintseva, similar awards were awarded to Christina Mladenovic from France, Olga Danilovich from Serbia and Montserrat Gonzalez from Paraguay.
Recall, she has been performing in the Federation Cup since 2014, in her assets 12 victories and 8 defeats.