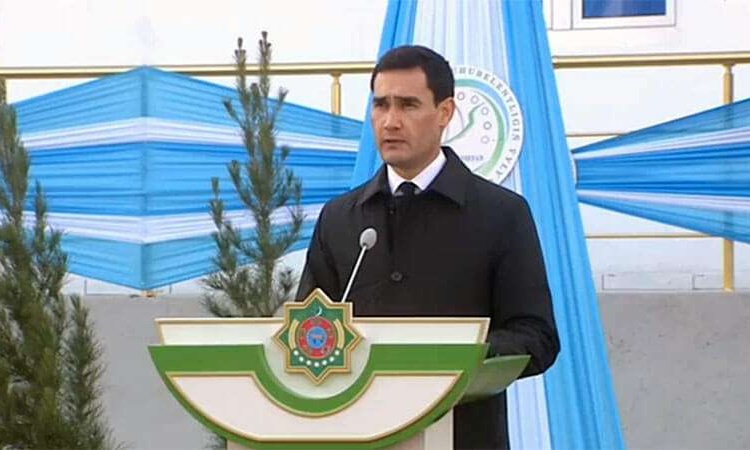 Photo: hronikatm.com
The son of Turkmen President Serdar Berdimuhamedov was elected deputy of the Mejlis (parliament) of the country of the VI convocation, reports Hronika Turkmenistan.
Parliamentary elections were held in the country on March 25. For 125 seats in the parliament, 284 candidates competed. The son of the President ran for parliament in the 25th electoral district "Dushak", where 30 316 people were added to the lists.
Serdar Berdimuhamedov received 25,700 votes or 91.42% of the votes.
Recall, in October 2017, in honor of Independence Day, Turkmenistan President awarded his son with a medal named after his father Myalikguly Berdimuhamedov. He also received the rank of lieutenant-colonel.