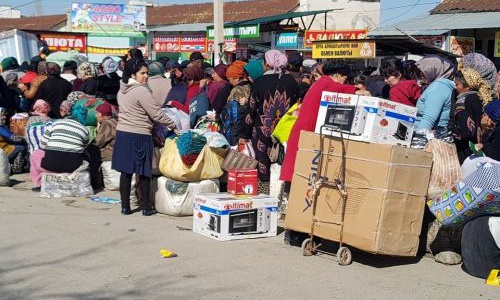 Фото: ca-news.
1,5 thousand people are not able to cross the Uzbek-Kyrgyz border. They are in the queue. This was reported by the ca-news agency.
According to the agency, the staff of the customs post "Dostyk" in Osh are skipping from the border only pregnant women and children. The remaining 1,5 thousand people are on the queue for entry to Uzbekistan.
As stated by the Osh journalist Hulkar Isamova, more than 7,000 people pass "Dostyk" customs station every day. However, at the station only 5 checked devices are working and it does not have enough time to service for 7,000 people a day. As a result of that 1,5 thousand people have to queue for 5-6 hours to cross the border.
Translated by Nazerke Syundyukova