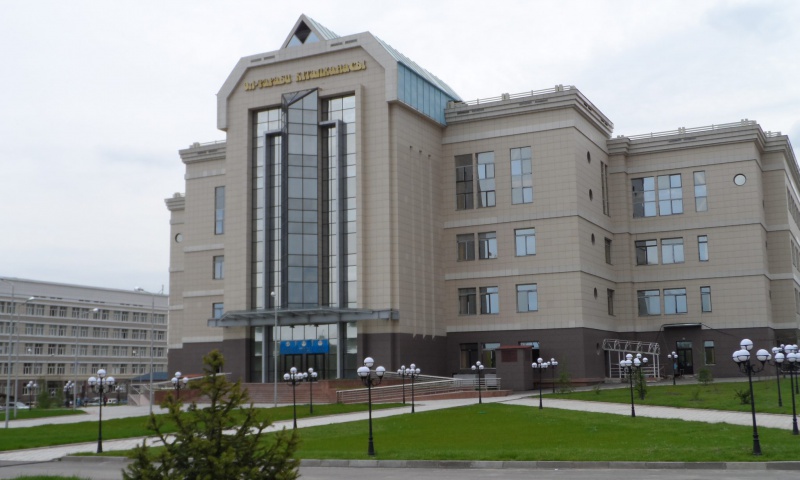 Фото: neweurasia.net
In the al-Farabi Library, a new service for the rapid digitization of printed publications on a planetary scanner operates.
PLANETARY SCANNER ElarScan A2-300 is an autonomous network complex intended for fast digitization of books, magazines, catalogs, newspapers and various types of bonded documents up to A2 + format. Built-in cradle allows you to quickly scan the edition of a thickness of 10 cm and weighing up to 10 kg without harm to the original.
ELARSKAN A2 works without connecting to a workstation, quickly scans and transmits data: the full scan cycle is 4 seconds. Electronic images can be sent to e-mail or USB-media.
Also, from January 22 to April 30, 2018, test access to the electronic library system "University Library Online" was opened.
"University online library" is a modern educational platform with a variety of services that expand the boundaries of the information space of the university and provide access to higher education institutions, public libraries and corporate users to the most popular materials of educational and scientific literature on all fields of knowledge from leading Russian publishing houses.
The resource contains textbooks, teaching aids, monographs, periodicals, reference books, dictionaries, encyclopedias, video and audio materials, and illustrated editions on art, non-fiction literature, and fiction. The catalog of publications is systematically updated with new actual literature.
"University Library Online" provides access to more than 100 000 publications in all fields of knowledge. More than 400 publishers, represented in the electronic library system, will provide students with publications on basic and narrow-profile subjects.
Alzhanova Aigerim Bolathanovna
Candidate of Philological Science, al-Farabi Kazakh National University
Vice Dean on Academic Affairs, Department of Journalism