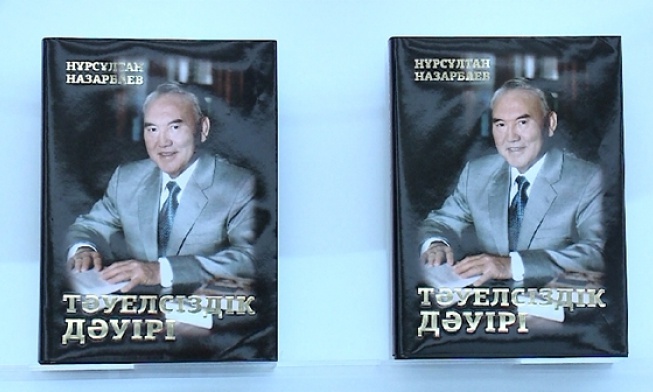 On December 15, the book is called 'The era of independence' by President of Kazakhstan Nursultan Nazarbayev was presented in Astana. The work of the President is devoted to the Indedendence of the country over the past 26 years, reports press club of Prime Minister of Kazakhstan.
The book is written in the genre of journalism. President of Kazakhstan shares his views on the newest history of Kazakhstan, as well as the future of the country. In the preface, it is written that 'the book is dedicated to the people who always supported, and confidently goes to the future with their own Kazakh way'.
'I can say that the proposed book of our President is an encyclopaedia of our Independence, it covers all aspects of our life, from political, economic, to spiritual modernization. All the main points of the three modernizations with opinions and in-depth analyzes of the Head of our state, the founder of our state, are given in this book', commented Mukhtar Kul-Muhammed, First Deputy Chairman of the Nur Otan Party, at during the presentation ceremony.
'This is not just a book; it is the view of President Nursultan Nazarbayev on the history of the country and its future. An impressive analysis of the events that took place in 26 years is given: not only facts, but also interpretation' said Yerzhan Babakumarov, deputy head of the Office of the Prime Minister of Kazakhstan.
Recall, on December 1, the Day of the First President, a new documentary film about Kazakh President Nursultan Nazarbayev 'Chosen by the Time' was presented.