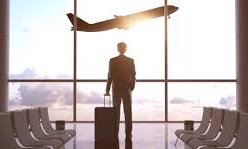 Photo: Shutterstock
The brain drain is growing in Kazakhstan, and mostly technicians, economists, teachers are leaving. The outflow of professional personnel has accelerated by 34-88% for the last four years, an analytical portal of business and finance Finprom reports.
In this year 11,9 thousand people have arrived in Kazakhstan for permanent residence such as study or work last nine months. However, because of these reasons, 28,2 thousand people left the country. The negative balance of external migration in this year reached an anti-record over the past ten years.
The problem of brain drain has become one of the important topics discussed by the Parliament of the Republic of Kazakhstan in September and October of this year. Deputies of Ak Zhol party indicated that 'providing grants for young people is not enough, that is why they find other way to free study from other countries such as Russia, the Czech Republic, China. Then, they will not back in most cases'.