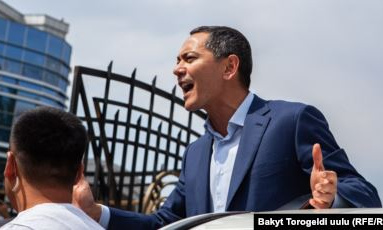 Kyrgyz politician Omirbek Babanov is under investigation.
Former Prime Minister Omurbek Babanov, who has recently returned to Bishkek, has been called for the investigation of the State Service for Combating Economic Crimes. According to local media, the investigation lasted about four hours. Babanov said that during the investigation, he answered questions about the bank.
In addition, Omirbek Babanov was forced to leave the country after saying that he would end his political career after the 2017 presidential election. Recently, he returned to Bishkek. In one of his interviews, Babanov said: "I returned to my country, not to politics. I have missed the country and the land"