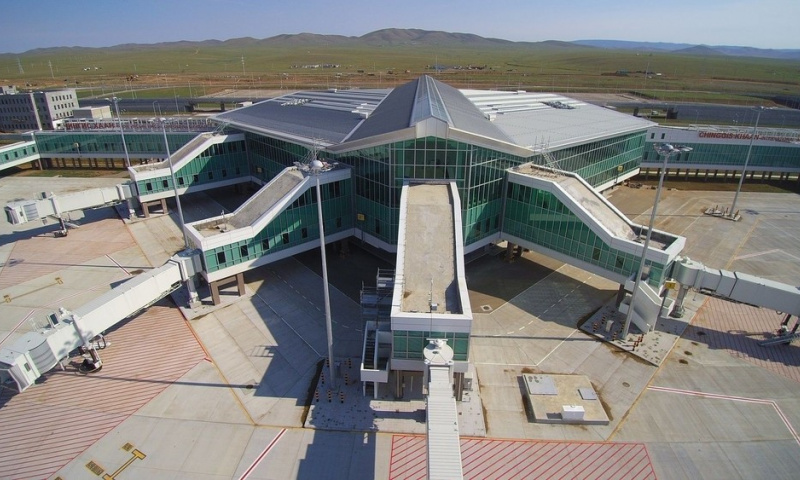 On July 5, a new international airport was officially opened in Ulan Bator, Mongolia. The new airport is located on an area of ​​3,800 square meters. meters with a landing area for 21 aircraft.
The management of the new international airport will be implemented jointly with Japan on the basis of the "Concession Agreement". 51% of the airport profits will be received by the Japanese side, and 49% - the Mongolian.
The Japanese firms Mitsubishi and Chiyoda signed an agreement with the Civil Aviation Authority of Mongolia in the amount of 50 billion yen ($ 492.4 million) to build a new international airport of Ulan Bator.
Along with this, the ceremony of accepting a motorway with a length of 32 km to the new airport was also held.
The airport will be able to receive up to 3 million passengers per year, and has the ability and land space for possible future expansion and increase in capacity to 12 million passengers per year. For comparison, the current airport of Ulan Bator, Genghis Khan, the largest airport in Mongolia, serves about 0.9 million passengers a year.