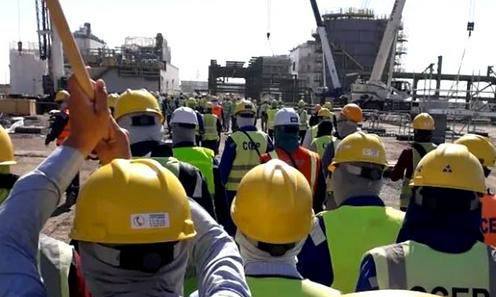 Photo: Nur.kz
The Head of the Ministry of Labor and Social Protection of the Population of Kazakhstan Berdibek Saparbayev met with Chevron's president for exploration and production in Europe, Eurasia and Middle East Todd Levy. During the meeting Head of the Ministry proposed reducing the share of unskilled foreign labor in the contacting companies involved in the implementation of the Tengizchevroil project (TCO).
"The situation in the Teniz is under special control. The main issue is compliance with the laws of the Republic of Kazakhstan, non-discrimination, wage differences, working conditions of Kazakhstan and foreign specialists, any manifestations of labor disputies", - noted Saparbayev.
In his turn, Levy assured that before the contracting companies will raise issues of increasing the number of Kazakhstani specialists in the management team. Also at the facility will enhance educational work to ensure a favorable relationship in the workforce.